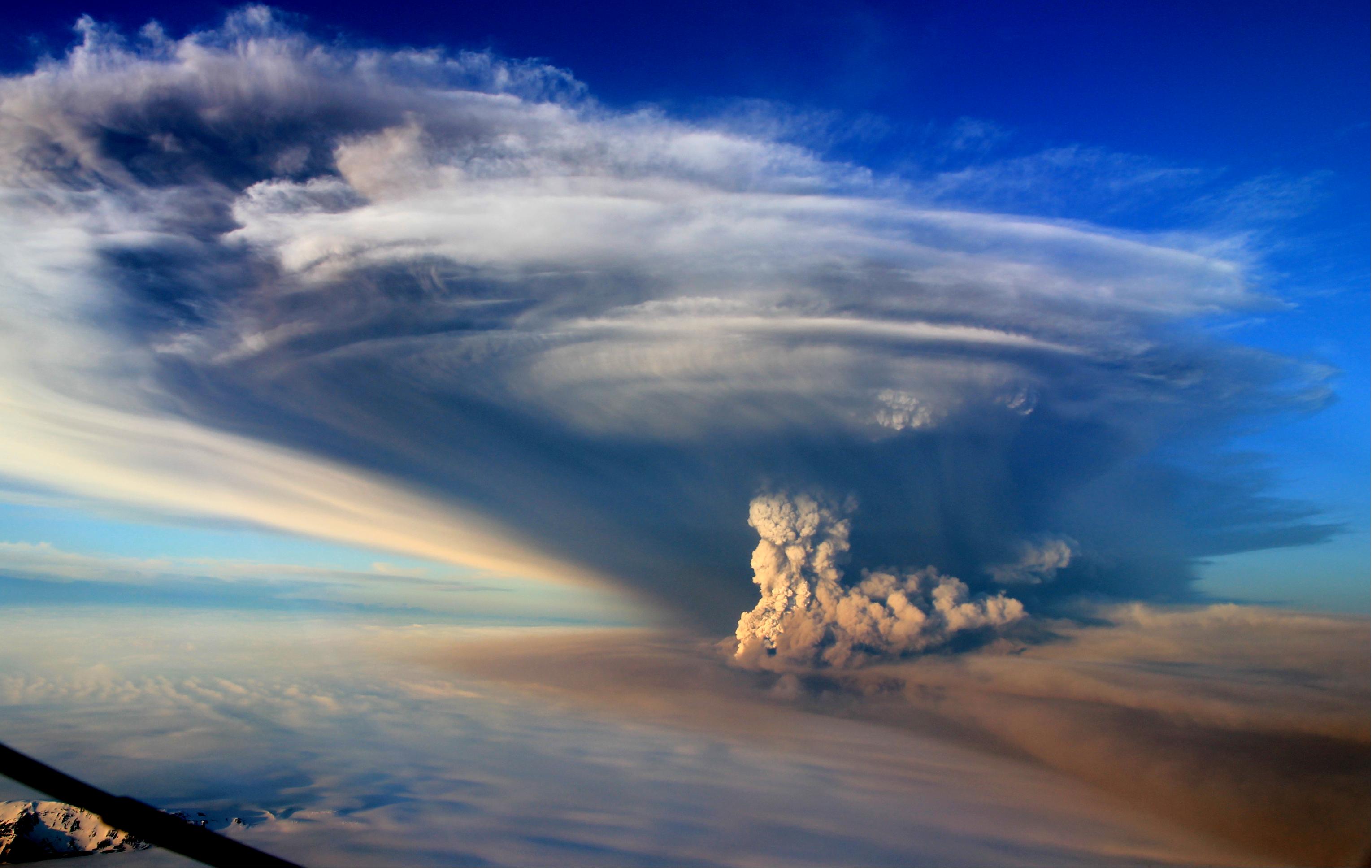 The changes in the height of the volcanic plume from the 2011 Grímsvötn Volcano eruption in Iceland correlated with changes in ground deformation that had begun about an hour earlier. These are the results of a new study by Hreinsdottir et al. published online in Nature Geoscience this week, reporting the outcome of collaboration between the Nordic Volcanological Center, Institute of Earth Sciences at University of Iceland, The Icelandic Met Office and 5 other universities.  The results may help forecast the variations in height of eruption plumes in future eruptions and be vital for aviation safety.
Photo by Björn Oddsson. The eruption plume of Grímsvötn on three hours after the start of the eruption. A high umbrella cloud spreads out near the tropopause (at about 10 km height) while a lower cloud at 2-3 km height is carried by strong northerly winds towards south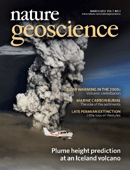 The paper by Sigrún Hreinsdóttir et al. was published online on January 12th 2014 in Nature Geoscience "Volcanic plume height correlated with magma pressure change at Grímsvötn Volcano, Iceland"
A related Nature Geoscience "News and Views" article entitled "Volcanology: Look up for magma insights" by Paul Segall & Kyle Anderson
Related Nature News: "Volcanoes shift before they spew - GPS data from 2011 Icelandic eruption hint at new ways to forecast hazards"
Related article in ars technica: "Watching volcanoes deflate aids ash forecast"